FDA's latest Annual Meat Report is out.   It analyzes foodborne bacteria in retail meat, particularly salmonella, campylobacter, enterococcus and E. coli.   Salmonella causes typhoid.  Campylobacter causes spontaneous abortions in animals and opportunistic infections in humans.  Enteroccus can cause meningitis and E. coli is the most common source of food poisoning.
Suffice to say, the news is bad.
The number of antibiotic resistant microbes in retail meat is going up, not down.   Over half of all retail meats – 55.7 percent — test positive for E. coli.  Contrary to popular belief, pork chops have the lowest prevalence – 30.4 percent – while ground turkey has the highest at 76.7 percent.  In fact, pork and beef came out rather well in this report, relatively speaking, compared to retail chicken and ground turkey.  Chicken and turkey do so badly, in fact, that it is amazing anyone eats retail poultry at all.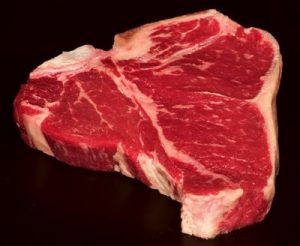 The report also analyzes the extent to which these food contaminants are resistant to antibiotics, and assigns p values to measure statistical significance.  In other words, FDA made sure its findings are real and not the result of chance.  It turns out that:
On the theory that The Truth Will Set You Free, we can expect FDA to do something about this, right?  No.  Prediction: All FDA will do is write more reports and approve ever more powerful antibiotics for animals.
Makes you a little sick to the stomach, doesn't it?
Kim Egan is the Founder of Saltbox Consulting, a firm that provides legal and compliance advice to entities regulated by FDA and USDA.  She can be reached at kim.egan@saltboxlaw.com and on Twitter at @saltboxlaw.