The latest batch of 483s issued by the FDA shows a bit more variety than the last few we've reviewed.  We've noted in many earlier 483 review reports that the agency has been consistently fixated on corrective and preventative action (CAPA) programs. And there was some of that in this new group.
However, we found more variation here than we've seen in many moons.
For example, a December inspection of Stingray Surgical Products in Boca Raton, FL resulted in an interesting 483 for the manufacturer. Specifically, FDA inspectors found "a process whose results cannot be fully verified by subsequent inspection and test has not been adequately validated according to established procedures."
FDA also hit Stingray for not having "any requirements (only preferences) for purchasing control of components which do not contact the patient."
Stingray was also found wanting in its design risk analysis program.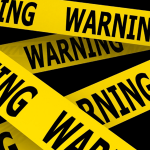 Back in California, an October – November inspection of Ra Medical Systems faulted the company for not reviewing design output before release. Also, inspectors issued a 483 because "the acceptance status of product was not identified to indicate conformance or nonconformance with accepted criteria."
Going farther afield, an October inspection of Karl Storz Video Endoscopy Estonia Ou did find a number of problems with our old CAPA friend at their operation.
Even there, the device maker was also cited for inadequate quality audit procedures, control product not meeting specified requirements, and document control procedures.
Have you sensed a different vibe from inspectors during any recent inspections at your shop? We'd love to hear your story. Anonymously, of course. Drop us a private email at blog@assurx.com.