The FDA focused its regulatory laser beam on the Midwest and overseas in the latest wave of medical device warning letters.
Enraf-Nonius B.V., a device maker based in the Netherlands but doing business in the U.S., was hit in several areas, including:
Failure establish and maintain device controls in relation to acceptable validation during a clinical trial, failure to set up procedures to determine whether device changes require validation or verification, and failure to document post-production design changes.
As is so often the case in FDA warning letters, CAPA again reared its head. In the July 5 letter, the device maker was charged with several alleged CAPA shortcomings. These include failure to establish a process that makes certain corrective actions are noted and take steps to prevent the issue from happening again, and failure to address illegible, missing and/or incorrect component codes.
Back here at home, Pennsylvania-based firm Lenfest Media Group was advised in a July 1 letter that its product claims lack FDA clearance or approval. Lenfest markets its WaxVec that it claims "gently draws dirt particles and moisture out of your ear quickly and safely.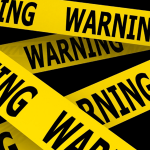 In Ohio, x-ray systems-manufacturer Meridian Medical Systems was hit with CAPA violations, and alleged design history violations, including:
A design plan for the project
Established or approved design inputs/outputs for the system
Verification or validation testing for the system
Design transfer
Risk management for the system
Design reviews
The firm was also warned for allegedly not having a handle on its suppliers, an issue that the FDA appears to be focusing on more and more. It could be, in part, because more and more domestic firms and outsourcing device manufacturing work overseas.
Completing our latest round-up, we travel to Turkey, where FDA issued a June 27 warning letter to Aygun Cerrahi Aletler A.S. Surgical Instruments Co., with charges of CAPA shortcomings and several other issues, including failure to establish and maintain procedures to ensure that the device design is correctly translated into production specifications, and failure to establish and maintain procedures for the identification, documentation, validation or where appropriate verification, review, and approval of design changes before their implementation.