It's a growing trend in these United States: paying extra for convenience such as bypassing the riffraff in airport security lines, or whizzing past mere mortal motorists on pristine for-pay express lanes.
Where I live in the Washington, D.C. area, the new express road program in Northern Virginia's clotted traffic arteries appears to be a hit. For a buck or two, you get out of the more crowded free lanes. And you are allowed to go 65 miles an hour, while the peasants are held to 55 mph!
On the other hand, the express lane program at Reagan National Airport doesn't appear to be generating much traffic.
If the FDA's new VCIP (Voluntary Compliance Improvement Program) is trying to ride the "pay for convenience" bandwagon, early anecdotal evidence suggests they're resembling airports more than highways. We're hearing many in industry say the VCIP program doesn't offer enough of an incentive to take on the extra work.
Undaunted, FDA released earlier this week a document that reads like a nice, bureaucrat gently trying to convince industry to give the program a try.
The joint pilot project housed in the Center for Devices and Radiological health (CDRH) and Office of Regulatory Affairs (ORA) "differs from the FDA's traditional oversight model by allowing firms to voluntarily self identify and correct possible regulatory violations instead of undergoing FDA inspection."
Regulated entities have to apply to participate, but those with violations that raise "imminent" public health concerns needn't bother.
Here's the FDA's big carrot: "The FDA supports using new approaches to help companies come into compliance. These approaches benefit industry and may decrease the number of inspections that the FDA performs or permit the agency to focus on manufacturers with serious and ongoing problems."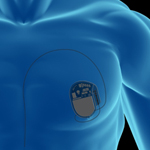 Hmm. I guess I'm not super surprised that initial industry enthusiasm appears weak. To my knowledge, FDA has not released any statistics about participation. I'm basing my very early days' assessment on discussions with medical device firms and consultants at recent trade shows and the like. I could be wrong, and VCIP might turn out to be a big hit.
If you want to get picked, know that FDA will identify manufacturers eligible to participate in VCIP through its 2014 inspection work plan and offer them an opportunity to apply rather. For the pilot, the FDA will choose three to five applicants. Of course, their feedback, whether official or in trade show hallway conversations, will tell us a lot about the merits of VCIP.
While it promises some benefits down the road, initial participation in VCIP sounds like it will just add another layer to a device manufacturer's compliance program. VCIP participants will be required to retain an outside expert consultant to assess their manufacturing and quality assurance systems and to monitor and certify that they are following program requirements. Firms must also demonstrate the ability to define problems, analyze root causes, create appropriate corrective actions, and verify that the actions taken were effective.
If a firm does not meet its commitments under the VCIP, or if the FDA and the firm disagree about any of the results, then the firm may be removed from the program and undergo FDA inspection, which could lead to regulatory action. If a manufacturer ends its participation in the VCIP, it would be subject to FDA inspection and any resulting regulatory action.
FDA gets to the potentially big benefits toward the end of the new VCIP document. If you are selected and pass the tests, your firm "will not be subject to routine surveillance inspection while program participation is underway." The exemption will be good for two years after a manufacturer successfully completes the program. FDA says it will also expedite review of export certificate requests and prioritize device and pre-amendment determination requests from program participants.
Clearly it's too early to judge whether VCIP will be a success. And FDA is to be applauded, I think, for trying something a bit new.
Still, here's hoping VCIP becomes the equivalent of sailing down the relatively empty highway at 65 mph, while others are slogging through heavy traffic at lower speeds.