The FDA's "Food Police" will be in full force to secure budget funds for food safety initiatives for FY 2014 as mandated by congress. More than half of the operating funds will be earmarked for food work. International food inspections will surely be a focus area for the coming year. The inspection goals/FTEs will be set low enough for the field staff to meet or exceed expectations. This again will ensure a steady flow of billions for operating costs. In recent years large chunks of the FDA budget were set for new facilities completion and the dreaded infrastructure technology (IT) upgrades which barely seem to keep up with private industry.
Opioid labeling rules newly penned will assist in identifying and tracking legal drugs, however Internet and backstreet sales will continue to plague the market. Insurance fraud is making it easier for mail-order diversion and out right second hand sales of the legally obtained opioids. So until the insurance scams are tapered this effort will only increase operating cost for the opioid manufacturers.
A medical device tax and new user fees will be required for doing business in our domestic market. It seems that every few years the fee structure increases and becomes more complex. Maybe this is part of the reason our health care cost are always going up exponentially. What will they think of next to add to the user fee list?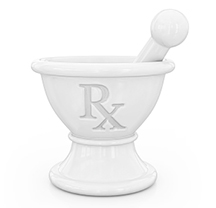 The agency has issued product specific sterile drug consent decrees and lengthy 483s for cGMP violations across the nation. There are a few sterile drug manufacturers that judging by the 483 wording will be handed consent decrees very soon. These firms are major market shareholders that have had ample time for remediation without compliance. The recalls from these same firms have been persistent all year.
The great 2013 compounding pharmacy blitz and new regulations request for these manufacturers was not so much as shock and even less awe. The faster FDA defines what compounding drug manufacturing is and provides lengthy guidance on how it should not be done in a compounding pharmacy setting, the faster we will see market self-compliance. Compounding pharmacies must recognize themselves as manufacturing entities and adhere to strict USP <797> and 21 CFR 200 standards that are costly.
Compounding pharmacies are the first line of defense when it comes to the drug shortage so they must operate in strict compliance with sterile the drug cGMP systems approach. More patients will have adverse events and possibly die from non-compliant/contaminated compounded sterile drug preparations if the mindset of the manufacturers is not changed. The State board of Pharmacy cannot shield compounders from civil or criminal liability and the FDA may soon have what it needs for implementing jurisdictional authority.
Here's to an exciting 2014!
Patrick Stone is the author of Bubble Gum Badge – An FDA His-Story. You can also follow him on Twitter.